Wellness Spa Medellin, Colombia
Indulge in a revitalizing experience with our spa, boasting one of the best views of the Medellín and offered completely free to all guests of Diez Hotel Categoría Colombia. Immerse yourself in a themed spa overlooking the picturesque city of Medellín, where moments of relaxation are inspired by the diverse richness of Colombia's regions. Treat yourself to the wellness area featuring a sauna and Turkish bath, providing the perfect retreat after a long day of exploration. Let yourself be carried away by a wave of sensations extracted from the essence of each region, granting moments of complete wellness and harmony within our thematic spa.
Slideshow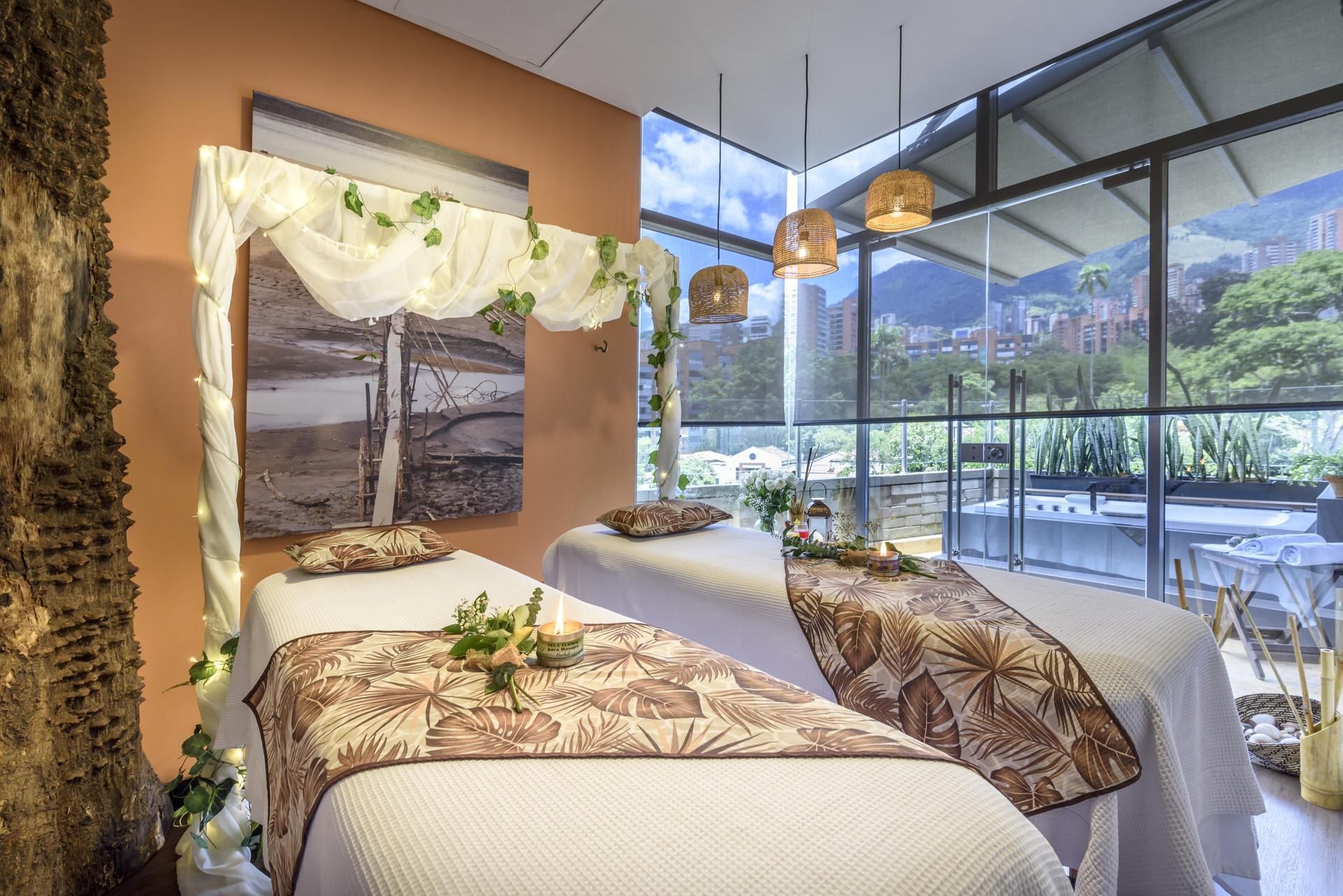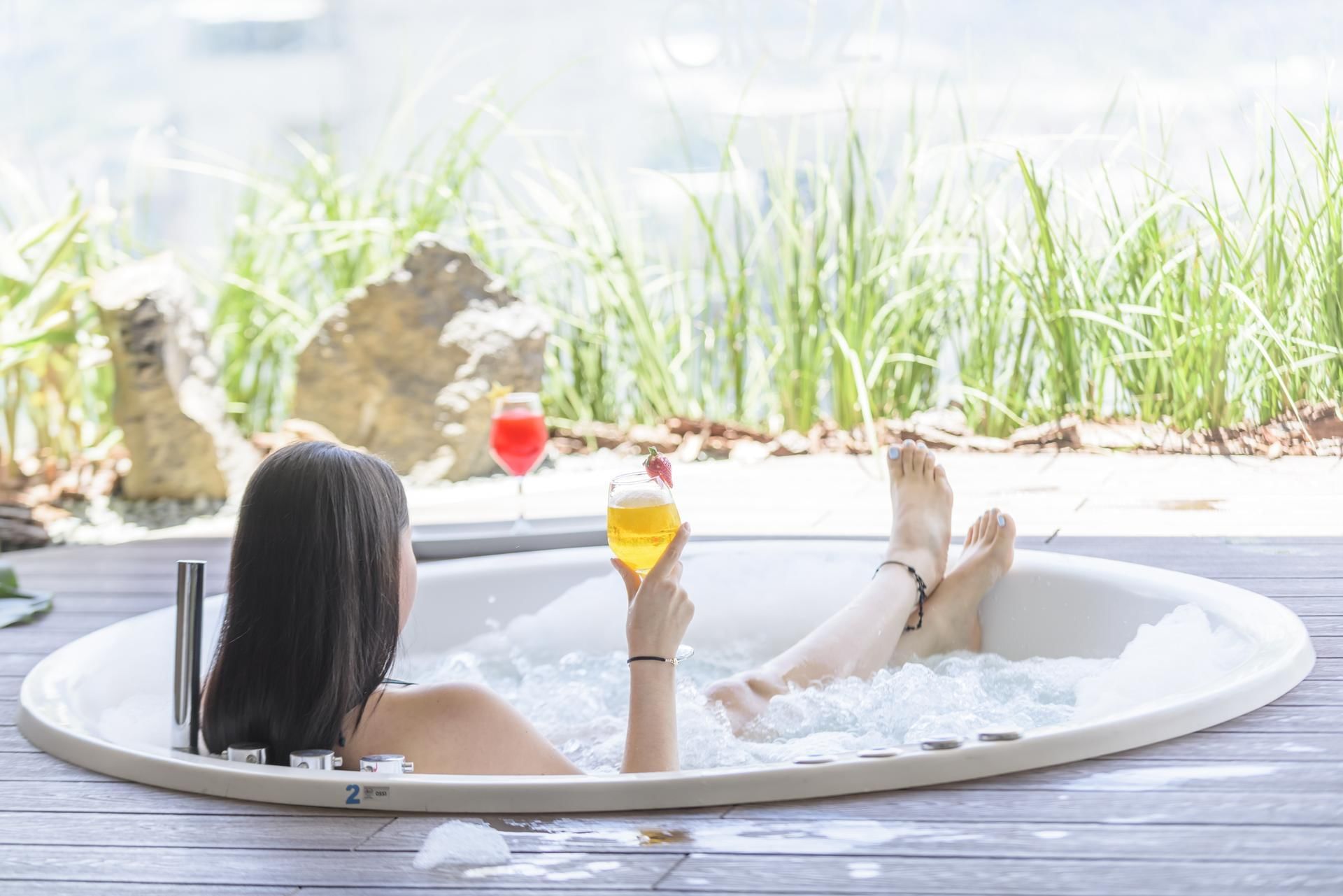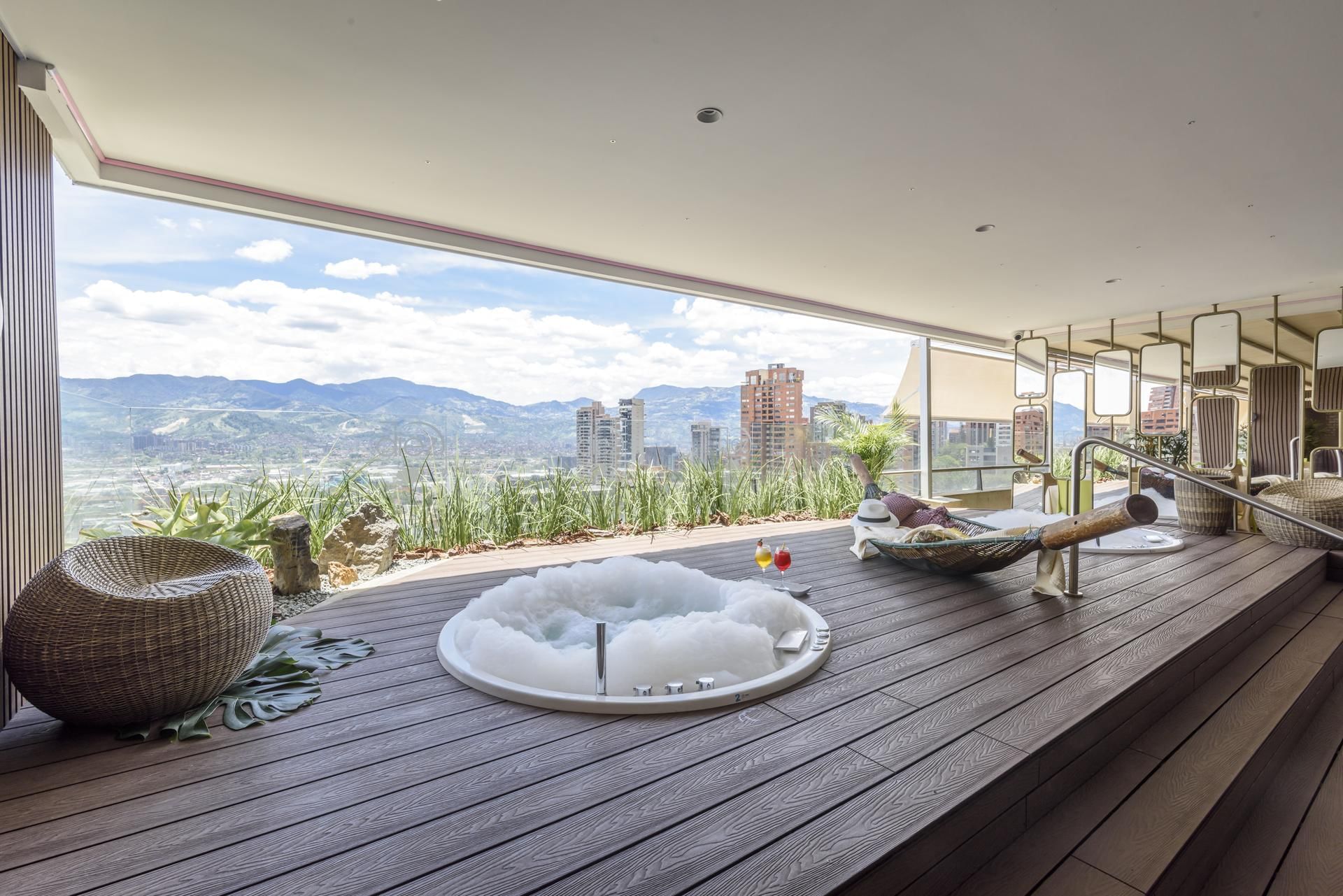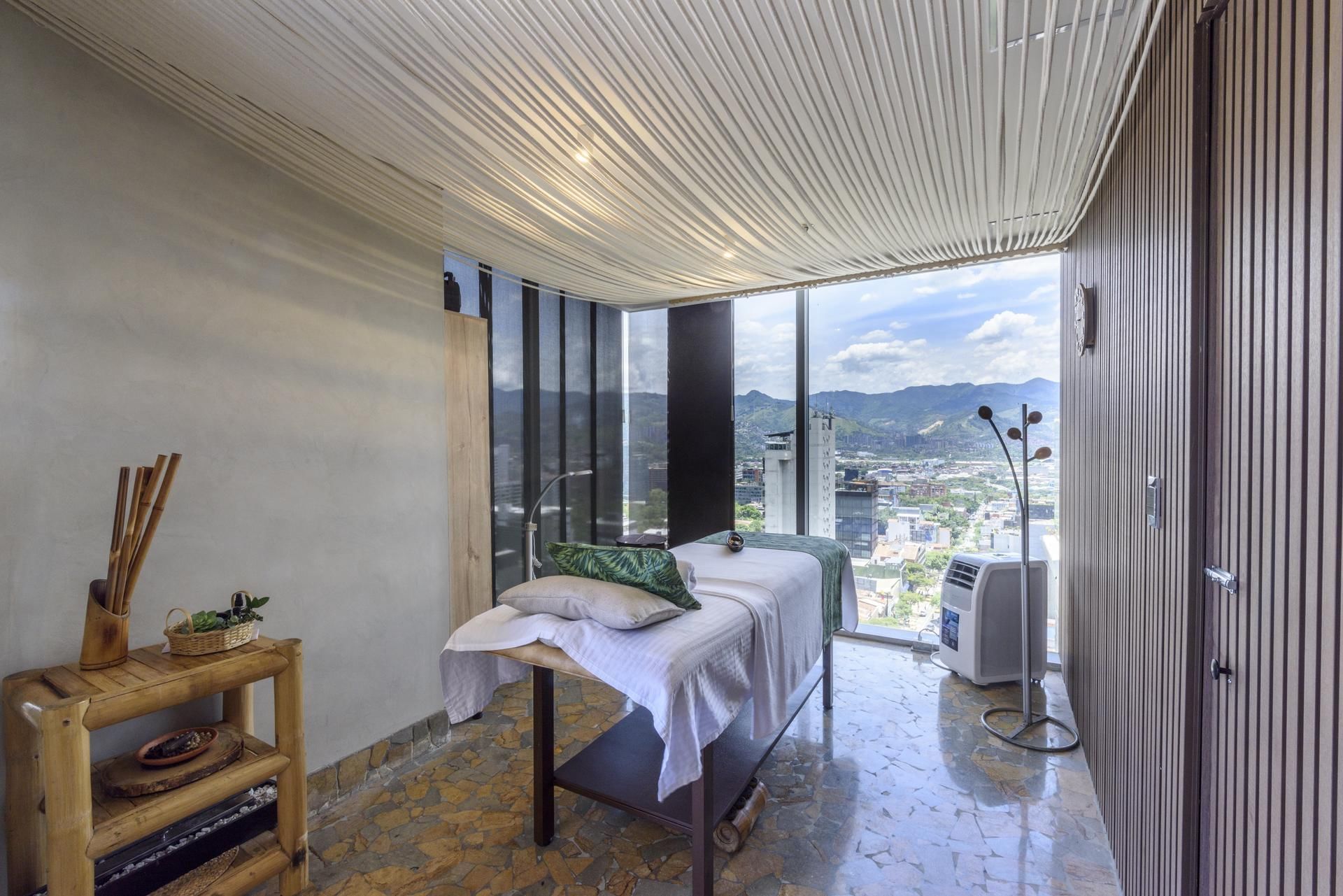 Nirvana Spa
Experience the ultimate relaxation at our Nirvana Spa, where the wonders of Colombia's rich heritage inspire moments of pure bliss. Surrender yourself to a delightful wave of sensations, carefully crafted to reflect the essence of each region, offering you profound wellness and a sense of wholeness. Let the unique charm of our spa transport you to a state of complete serenity and rejuvenation, leaving you refreshed and revitalized.
View spa website

opens in a new tab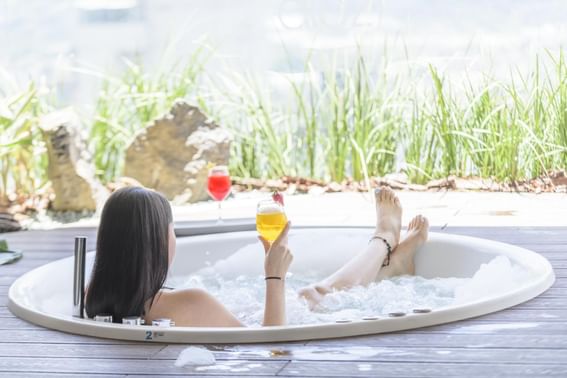 Wet Area
Indulge in a well-deserved pampering session after a long day in our exquisite wellness area, complete with a soothing sauna and invigorating Turkish bath. Treat yourself to moments of relaxation while enjoying the breathtaking view of the city, creating an idyllic setting for a rejuvenating escape. Let the serene ambiance and luxurious amenities revitalize your body and mind, leaving you feeling refreshed and ready to take on the world.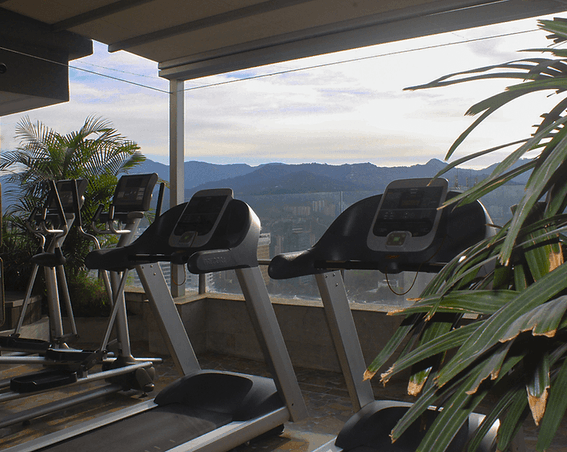 Fitness Area
Nestled with a magnificent view overlooking the city, our Fitness Area features the latest weight and cardio training equipment.
Wellness Inquiry
Email or contact us via WhatsApp for Wellness Inquiries
Email Us

opens in a new tab